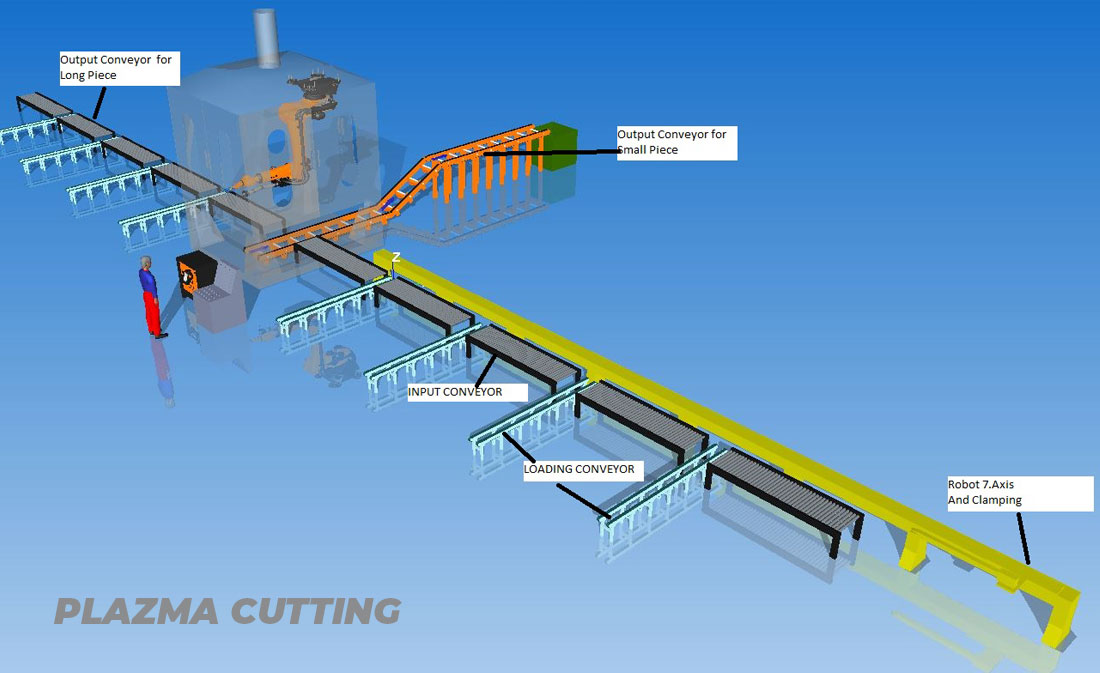 Plastic Cutting :
Robotics plastic cutting is the best cutting process for injection molded parts, fibers and hard products, mainly in the automotive sector. Due to a rotating high-speed spindle with the right parameters, a good quality of cut is indispensable.

A typical cutting station should have;

* Robot,

* Plastic cutting tool: suitable spindle for the best solution,

* Device (automatic and / or manual),

* Electrical & Automation & PLC,

* Cabin and operator protection equipment,
Plasma Cutting :
Due to the development of high-resolution plasma systems, the robot cutting application has reached a quality that is close to laser cutting. This application is particularly suitable for the three-dimensional separation of main and exhaust parts.